We don't cut corners, which is why we use premium polarized lenses
ZIVAH has partnered with Essilor® Sun Solution™, America's industry-leading lens providers. Essilor® is constantly innovating and introducing revolutionary technology before anyone else.
Essilor goes beyond the ordinary
Premium Polarized Lenses w/
- Fashion Mirror
- UV Protection
- Anti-Reflection
- Scratch Resistant Hard Coat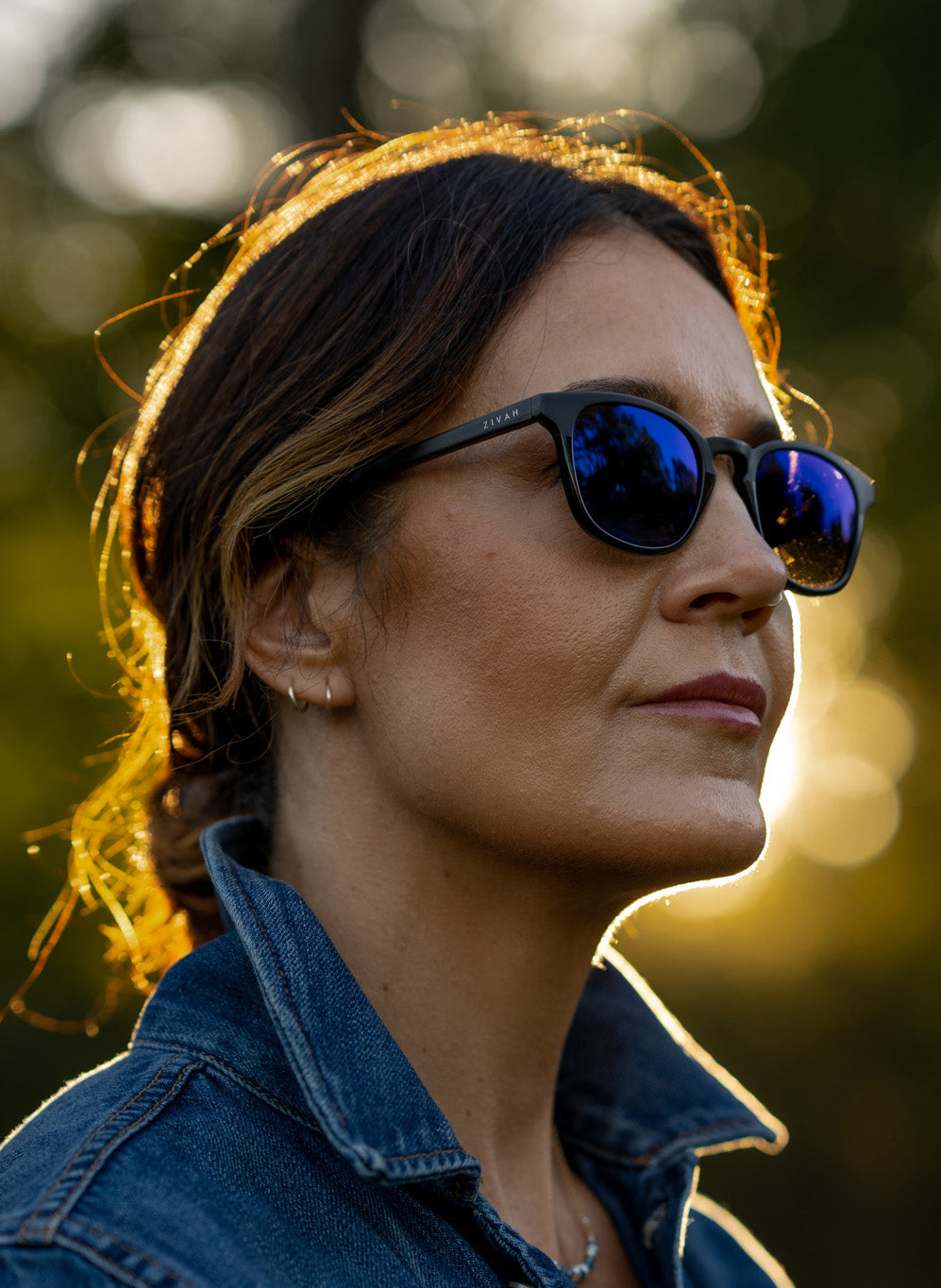 See the world brighter™
Polarized lenses improve the color contrast of the environment by eliminating blinding glare.
Here's how it works.
"Polarization" occurs when the lens blocks undesirable light (close to 100%) and allows the desired light to pass through.
This protects your eyes from reflected UV light by eliminating almost 100% of UV reflected light.
Polarized lenses also allow you to better enjoy the outdoors, see underwater objects and behind windshields, causing less strain on your eyes and making your vision more clear and unrestricted.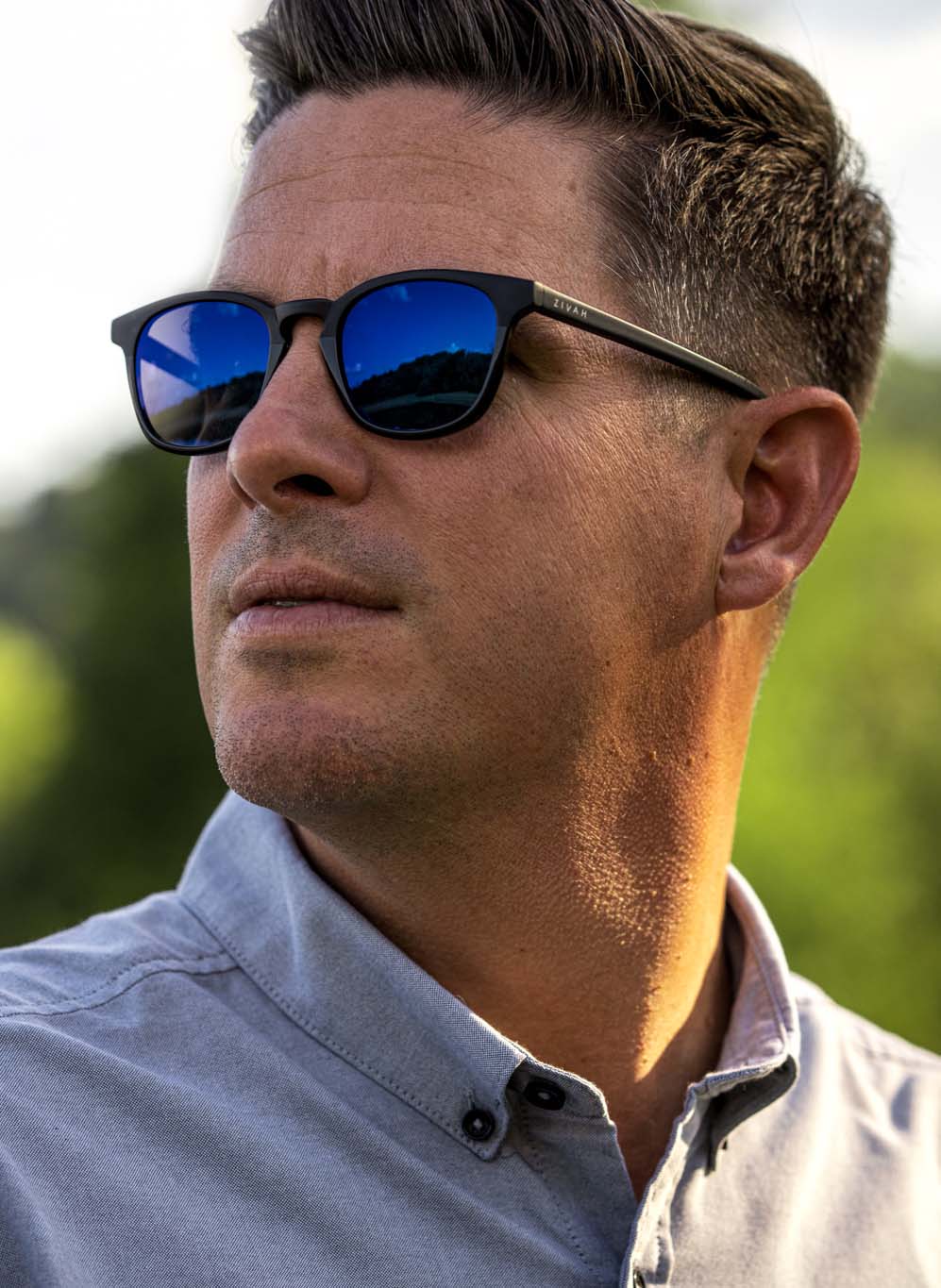 Protect your eyes from harmful UV rays
Here's why that's important.
UV Rays bounce off of surfaces like roads, snow, sand, water, and even grass, resulting in a reflection that is ten times brighter than ordinary light.
Consistent exposure to UV rays in these environments can seriously damage your eyes.
ZIVAH sunglasses block more than 99% of harmful UV rays.
Fight direct and indirect glare

Caused by sunlight and its reflection on flat surfaces such as sand, grass, light-pavement, snow, etc.

Remove eye-strain

Eye strain and discomfort in bright sunlight disappear once glare is removed.

Protect your eyes

From direct and reflected UV light. Clearer vision helps with increased reaction times and overall safety.

See the world more colorful

Glare distorts the true color of objects and makes them harder to distinguish.
Before you start shopping, here are two more quick benefits
Anti-Reflection

Designed to allow more good light to pass through the lens and into your eyes, anti-reflective coating provides sharpness of vision, contrast and precision. It also helps prevent visual fatigue, highly recommended while driving.

Our Anti-Reflective (AR) internal side coating is compliant with ISO 12312-1 Standard.

Scratch Resistant Hard Coat

While there is no such thing as a totally scratch-proof lens, our scratch resistant hard coating technology will protect your lenses from scratches that are likely to occur from everyday usage.

ZIVAH is committed to offering a quality product that we can stand behind. When you choose to wear ZIVAH, just know you are choosing to own some of the best built glasses in the world.